Meet Our Team
We've built a reputation for gentle, professional dentistry services. Our dentists, dental professionals, and office staff combine exceptional skills, experience, and compassion to provide the best family dental care. Take a few minutes to get to know them better.
Image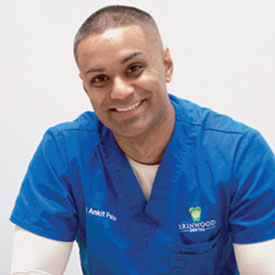 Dr. Ankit Patel General Dentist
Dr. A was born and raised in Thornhill and attended Vaughan Secondary School. Graduating with honours in 2002, Dr. A went on to achieve his undergraduate degree in biochemistry at Ferris State University, Michigan, where he was consistently on the Dean's list. Awarded early admission to the University of Detroit Mercy School Of Dentistry, Dr. A was among the youngest to graduate at the tender age of 24.
Image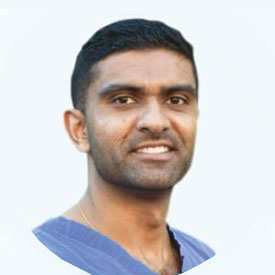 Dr. Kunal Patel General Dentist
Dr. K's hometown is the heart of Toronto, but he's lived in many places since graduating from North Albion Collegiate Institute (NACI) in Rexdale. Like Dr. A, he went to Ferris State University for his undergrad (BS, Summa Cum Laude). Dr. K achieved his Doctor of Dental Surgery degree from the University of Illinois at Chicago College of Dentistry in 2009. He was presented with the Dr. John M. Spence Award for outstanding achievement in operative dentistry.
Image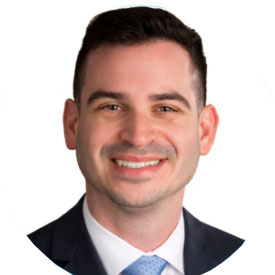 Dr. Dan Cohen General Dentist
Dr. Dan was born and raised in the GTA before heading west to the University of Guelph, where he completed both a Bachelor of Science (Honours) in Biological Sciences and a Master's degree in Nutrition and Bone Physiology.
Image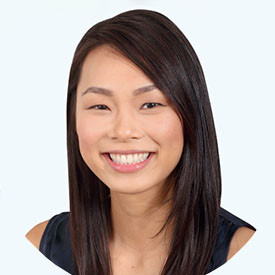 Dr. Dale Lai General Dentist
Though she grew up a short subway ride from San Francisco, Dr. Dale relocated to the GTA to build a life with her boyfriend Michael, a classmate in dental school – but not before achieving the unexpected. After earning her doctorate, Dr. Dale spent two months on a Naval ship helping to deliver free dental care to the indigenous people of the Polynesian Islands!
Image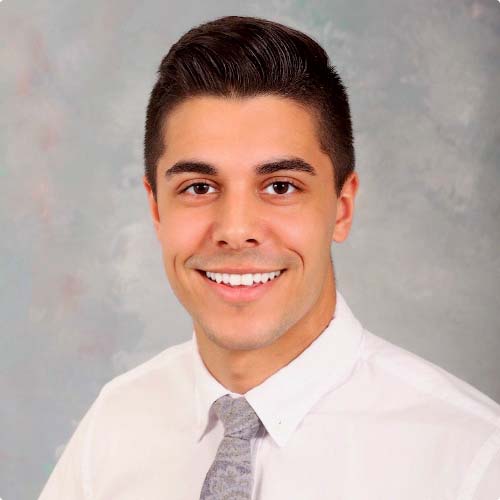 Dr. Riken Patel General Dentist
Dr. Rik grew up in Vaughan and obtained his Doctor of Dental Surgery degree from the University of Detroit School of Dentistry. He is one of more than 6,000 oral health professionals to graduate from the school since 1932. He chose dentistry because it's a perfect blend of art and medicine. Dr. Rik brings a modern skillset to the office. He has extensively broadened his areas of expertise to serve you better!
---
Image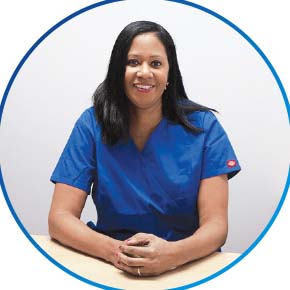 Image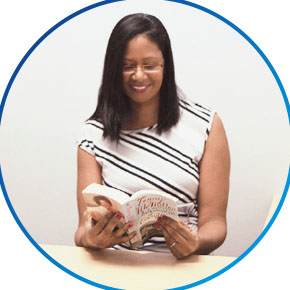 Colleen McLean Registered Dental Hygienist
Colleen was born and raised in Montreal, Quebec. She graduated from John Abbott College in 1996 with her degree in Dental Hygiene. She has been with Erinwood Dental since 2007. Colleen chose a career in the dental field because she enjoys meeting new people and educating them on the importance of dental health.
In her free time, Colleen enjoys reading, music, traveling, and spending time with her family, friends, and her dog Milo.
Image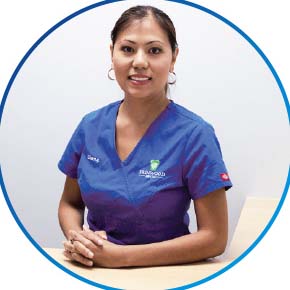 Image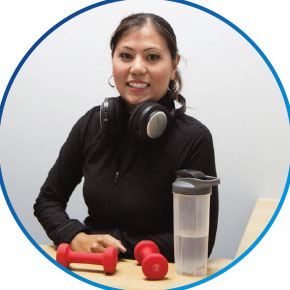 Diana Marcial Registered Dental Hygienist
Diana has been a dental hygienist since 2011 and is registered with the College of Dental Hygienists of Ontario and is a member of the Canadian Association of Dental Hygienists. Before completing her dental studies, she worked at New South Wales Sydney Dental Hospital in Australia, specializing in community health.
In her free time, Diana enjoys group fitness classes at the gym and spending time outdoors with her husband and their two dogs.
Image
Image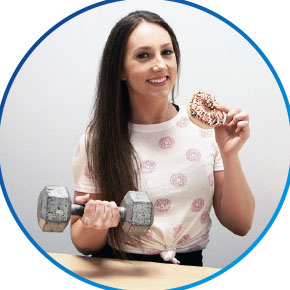 Paige Odrowski Registered Dental Hygienist
Paige has been a patient at Erinwood Dental for twenty years and was thrilled when given the opportunity to work with us after graduating from Niagara College. She enjoys constant interaction with our patients and being able to provide the best care. She also enjoys going to work because of the up-to-date environment and amazing team atmosphere.
Paige enjoys working out, finding new places to eat, and spending summers by the water in her free time.
Image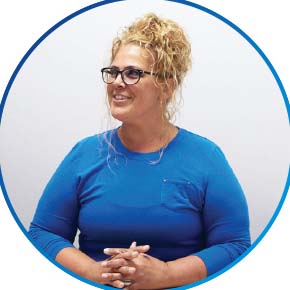 Image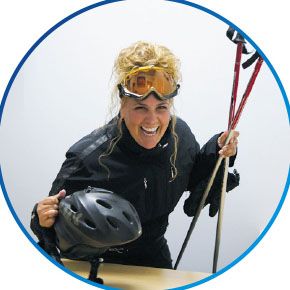 Tina Stevanato Registered Dental Hygienist
Since 1990, Tina has been a loyal member of our team. Highly motivated, she continuously educates herself so that she can provide honest top-quality dental hygiene care while keeping her clients comfortable. She commits to creating an approachable, kind, warm, and friendly environment so that you can achieve optimal dental health for a lifetime, regardless of your age or dental comfort level. Through ongoing collaboration with her team members, Tina is determined to provide you with the highest quality dental care.
Tina loves to laugh, and she loves to ski. Ask her about her favourite downhill run!
Image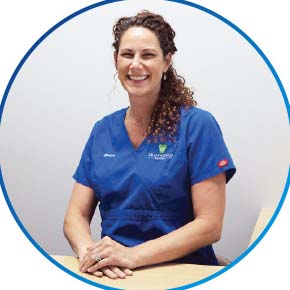 Image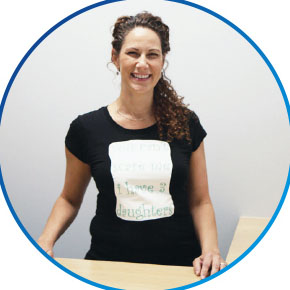 Sherri Vigil Registered Dental Hygienist
Sherri is a Fanshawe College graduate practising dental hygiene since 1995. She stays current with the latest research in preventive oral care and its relationship to total body wellness. Her patients greatly appreciate her thorough yet gentle hand and calming nature.
Sherri is the mother of three daughters whose ages fall within 10 years. Her "son" is a three-year-old Lab/Great Dane. All her kids keep her busy! Sherri enjoys cooking, curling up with a good book, and escaping to the gym in her spare time.
Image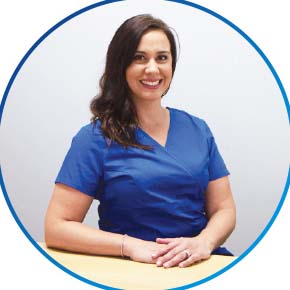 Image
Katie Leskovar Registered Dental Hygienist
Practising Dental Hygiene since 2001, Katie continues to be thrilled with the journey of meeting others and helping them achieve optimal oral health. A passionate educator, Katie is always happy to share tips on improving your oral health home routines. When not using a gentle touch to provide compassionate dental hygiene care, Katie enjoys cooking for her wonderful husband. She is happiest outdoors and spends her spare time hiking, travelling, and exploring new places.
Image
Image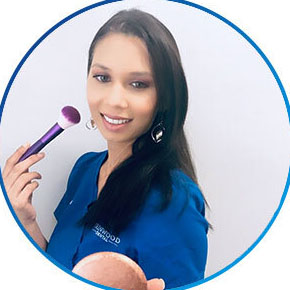 Devi Thumbasamy Registered Dental Hygienist
Been a dental hygienist since 2017 but started as a dental assistant in 2005. I never thought I would have loved teeth as much as I do. I always try to make my patients feel comfortable in a caring and gentle manner. I am a mom with 2 kids, which keeps me busy and occupies most of my free time. And yes, there is absolutely no doubting how much I love makeup.
Image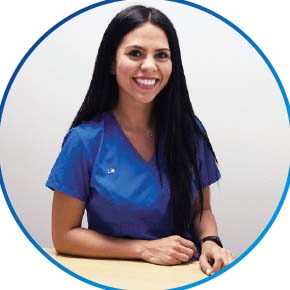 Image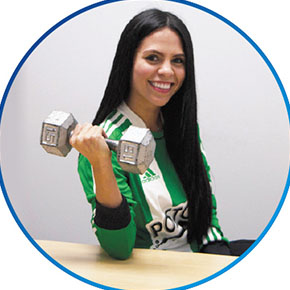 Lisbet Guarin Dental Assistant
Lisbet was born in Colombia and moved to Canada in 2008. She graduated as a dental assistant in 2010 and has been working at Erinwood Dental since 2014.
Lisbet enjoys going to the gym, dancing, and reading in her free time.
Image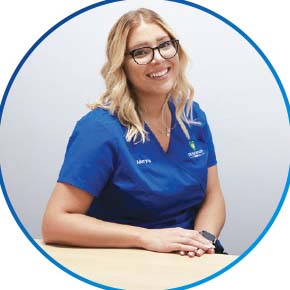 Image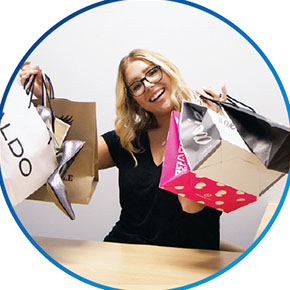 Maryna Vargas Dental Assistant
Maryna graduated from George Brown College's dental assisting program in June 2015 and joined Erinwood Dental right out of school. Being able to interact with patients daily is what she enjoys most about her role.
During her free time, Maryna likes hiking, shopping, and spending time with friends and family.
Image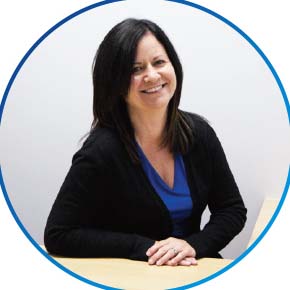 Image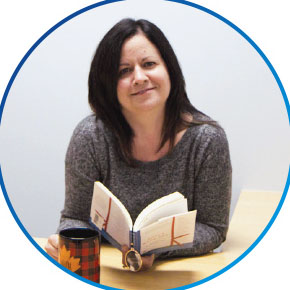 Kim Knight Office Manager
Kim has been in the dental business since 1991. She's proud to be a part of such a truly amazing team at Erinwood Dental and helps patients feel at ease and comfortable in the dental environment. It's important to Kim that her patients have a positive experience.
The busy mom of two great kids, Kim likes to read and enjoy the great outdoors in her spare time. Her happy place is up north, relaxing in a Muskoka chair with a good book.
Image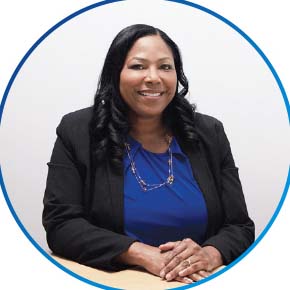 Image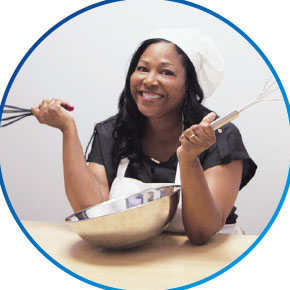 Patricia King Office Manager
Patricia is no stranger to the dental industry. Now a wife and mother of two, she began her career as a Dental Receptionist in the summer of 1991 and have since maintained a professional unwavering passion for her chosen occupation.
She currently serves as Office Manager within our practice, undertaking duties ranging from accounts receivable/payable, human resources, and treatment coordinating. Patients admire her for her pleasant personality, professionalism, and attention to detail as she seeks to create a positive impression on the practice, one patient at a time. Her approachable, caring personality provides a more relaxing, fear-free, and stress-free dental environment.
During her down time, Patricia loves bonding with family, especially her two children and husband. Watching a good family-rated movie is something she really looks forward to whenever the opportunity presents itself.
Image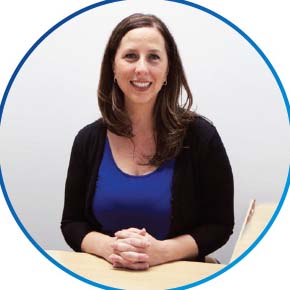 Image
Debbie Pereira Patient Liaison
Debbie received her dental assisting diploma in 2002 and, ever since, has loved helping and caring for people. Erinwood Dental has been her professional home since 2003. As she is a Patient Liaison, a Clinical Assistant, and our Infection Control Specialist, you will see Debbie in many different areas of the practice. You may hear her voice when you call us or when she calls you to help you maintain your recommended preventive care. She says, "I can't imagine working with a better group of people! Our teamwork and upbeat attitudes make each work day a great day!"
Debbie loves cooking, spending time with her husband and their two dogs, and being a hockey/soccer mom to their two sweet boys when not at the practice. Her passion is animals, and she is a part of a local dog rescue organization from which her family rescued one of their dogs.
Image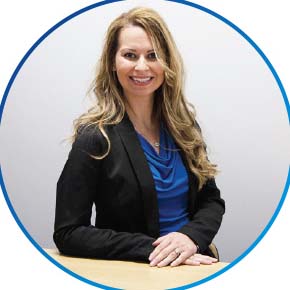 Image
Lejla Batur Receptionist
Lejla graduated from Everest College in 2009 and has been in the dental field ever since. In her spare time, she loves being with her family. She enjoys photography and travelling, and has a special place in her heart for animals.
Image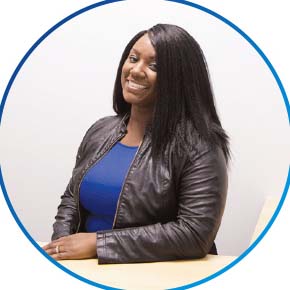 Image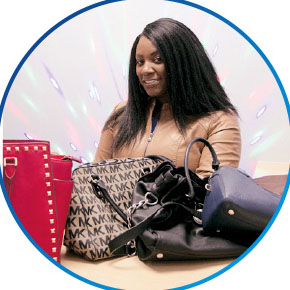 Jannele Marston Receptionist
Faith, family, friends, good music, and a NICE purse always keep Jannele happy! She started in the dental field in 2003, and has been a part of this great team since 2006! Jannele's favourite part about working at Erinwood Dental is, "Not only do we keep your smile looking great, but all of us – especially our patients – have a good time while doing it!"
Image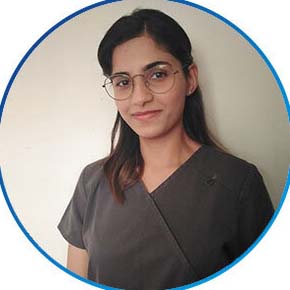 Image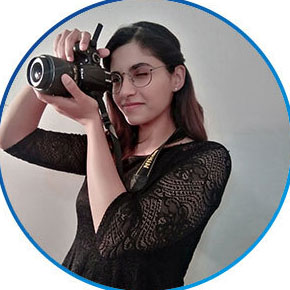 Fatima Tariq Admin
Fatima graduated from The Canadian Academy of Dental Health and Community Science's dental hygiene program in January 2020 and is working towards achieving her license in dental hygiene. Her desire to help people consistently and interest in dentistry led her to dental assisting at Erinwood! Being able to assist and put a smile on the patient's face is what she values the most.
In her free time, Fatima likes working on her photography skills, trying different DIYs, and spending time with her family and friends.